Our Church has a very active, vibrant youth program. We have 3 groups for children from 3rd grade through High School. We meet Wednesday nights at 6pm. We all share a meal prepared by parents and then break into our groups after dinner. Mustard Seeds and Club 77 are dismissed at 8:00pm. God Squad is dismissed at 8:30pm. Home work time is offered from 8:00-8:30 for those who have children in multiple groups. Even if you are not a member of our church, we invite you to give our Youth Programs a try! Our currently enrolled kids are encouraged to B.A.R.F. (Bring A Real Friend!) and this is a great way to spend time with our groups.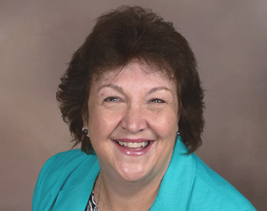 Elaine Dawson is our Director of Youth Ministry and is available during the week and on most Wednesday nights to meet with new parents. If you have questions regarding any of our youth programs you can contact her via email at ed45yrs@aol.com or call her at (732) 747-0446 ext. 11.
Dear Parents:
It's that time again! We are looking forward and have prepared a great year for all Youth Groups! We meet on Wednesdays at 6:00 PM sharp! Mustard Seeds is our 3rd through 5th grade youth group; Club 77 is our Jr. High youth group and both end at 8:00 PM. God Squad, our high school youth group ends at 8:30 PM. Please try to be on time as we pray at 6:00 PM sharp to start our night, and we would like everyone there for that.
As we know life in the 21st century is both exciting and full of opportunity. At the same time temptation to make a wrong turn and give into peer pressure is enormous. We believe that Christian education is so very important in the lives of our children. In our youth groups we talk freely about the challenges faced by our children every day. We will help others who are less fortunate than we are through service to our church, our community and the world. Through program, service, worship, and fellowship, we hope the children learn what it feels like to live a faithful and healthy life with God at its center. We hope you will encourage your child to join us every Wednesday night. You do not have to be United Methodist nor a member of our church to join us.
Our tuition in all youth groups is $45.00 for the first child; $40.00 for the second; and $35.00 for the third per semester. Tuition is due on the first night of youth group. Please help us keep tuition down by paying on time if you are able. If there is a problem with payment please see Elaine Dawson, Director of Youth Ministries.
We start our evening with dinner prepared by the parents. All parents are reimbursed for expenses. All families are asked to cook approximately 2 times per semester. When it is your time to cook you will receive a letter and packet of information as to our process. Please label all receipts with name and address and put in Elaine Dawson's mailbox by the reception office for reimbursement. All new families will not be scheduled to cook until late first semester and always assigned to an experienced cook.
We are a NUT/PEANUT safe church and no items with NUTS/PEANUTS are permitted in building. Please READ LABELS!
If you have any questions please contact Elaine at 732-747-0446, ext 11. We hope to see you on September 12th.
God Bless,
Elaine Dawson
Director of Children, Youth and Young Adult Ministries
SUNDAY SCHOOL
Sunday morning schedule before and during service, child care available.
MUSTARD SEEDS
3rd thru 5th Grade, meets Wednesday nights in Room 114 from 6pm to 8pm
CLUB 77
6th thru 8th Grade, meets Wednesday nights in Room B5 from 6pm to 8pm.
THE GOD SQUAD

High School Grades meet Wednesday nights in Room B4 from 6pm to 8:30pm
"All your children shall be taught by the Lord, and great shall be the peace of your children." – Isaiah 54:13
"…Truly I tell you, if you have faith as small as a mustard seed, you can say to this mountain, 'Move from here to there,' and it will move. Nothing will be impossible for you." – Matthew 17:20
"Then Peter came to Jesus and asked, "Lord, how many times shall I forgive my brother who sins against me? Up to seven times?" Jesus answered, "I tell you, not just seven times, but seventy-seven times!
" – Matthew 18:22
We are a Service oriented group. We work locally volunteering our services in our church and community as well as travel each summer to Appalachia to do mission work with those in need.