Our own Suzanne Dice received a Laity Recognition Award at the 2018 Greater NJ Annual Conference
We are open for ALL to CONNECT with God and others, to GROW in our faith, and to SERVE in love.
The UMC of Red Bank is its People.
As you discover everything about us at the United Methodist Church of Red Bank, you will find we have a magnificent church, a lofty steeple, and ample facilities for fellowship, education, music, and mission. As a result, we benefit greatly from our church structure-but we really are the collective blessings of our people. Most of all, we are people who have gathered together in search of something. In addition, we seek for ourselves – and we seek to give generously to others. We seek understanding, repair, and forgiveness. We seek love. Most of all, those of us who have answered a specific calling, whether it be with our many ministries to working in our kitchen, share. We share our understanding, we strive to heal, and we commit to forgiveness. We long to share our blessings and love with the world.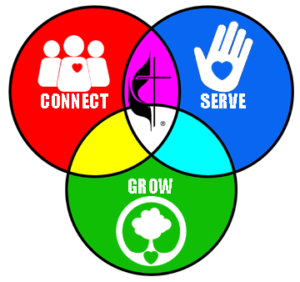 In your relationships with one another, have the same mindset as Christ Jesus. Philippians 2:5
Our model is Jesus Christ.
Jesus cared, Jesus shared, Jesus forgave, Jesus healed. And most of all, Jesus died in preservation of these sacred principles. Some of us feel and worship His divine nature. Some struggle with specific words and specific ideas. However, we all look to Jesus and the Bible for inspiration and truth. We look to tradition, we look to experience, and we look to reason. We pray to God as well as seek a sacred Spirit in our lives.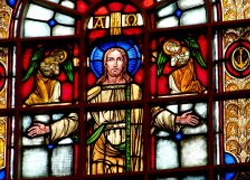 Here is the church, and here is the steeple…
You may indeed have to open a door "to see all the people." Our outside door might be closed today just to keep out the heat or snow, but if you dare open it, we intend that you will find all of our other doors wide open. We commit to welcoming you. We commit to welcoming all. So please open our door and you will see all our people-perfect and yet still striving for perfection. Come in and experience the compassion and joy. Be moved by the music, by the witness, and also by the prayer. Feel the love of God.