Our church offers its facilities to many outside groups and programs. We have a wide variety of meeting spaces that are used on many evenings during the week. From classroom size to meeting hall, we can accommodate most organizations. Many 12 step support programs meet here regularly with a multitude of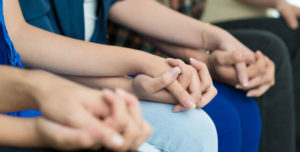 participants both large and small. As you can see by the calendar below, our church is host to a number of outside groups and organizations who rely on us to provide safe, open facilities for their meetings and gatherings.
We welcome groups to take advantage of the spaces we have to offer for meetings and presentations, as well as other group activities.
If you have need of a space to meet, please use the form below to submit your inquiry regarding the usage of our facility.