The mission of the United Methodist Church of Red Bank is to Connect with God and others, Grow in our faith and Serve in love. In the midst of our hectic, often over-booked lives, church is a place to
connect with God and tap back into the Spirit that refuels and refocuses us on what really matters in life—love! Growing in our faith includes being spiritually transformed: opening ourselves to being changed from the inside-out through the work of the Holy Spirit. Serving God is about making a difference: living out our faith daily in the world through our words and actions.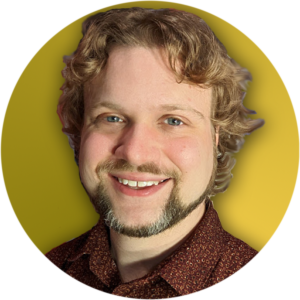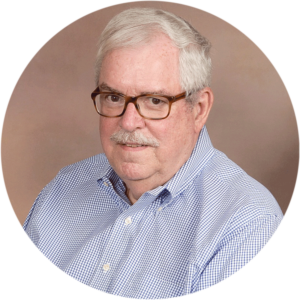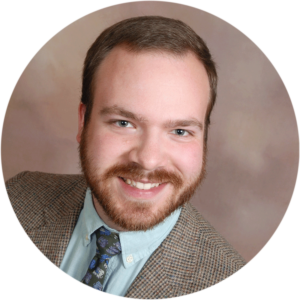 Pastor Cameron Overbey
Pastor Cam comes to the United Methodist Church of Red Bank, having served as the lead pastor of Cranford United Methodist Church since 2014. He served on the Raritan Valley District Committee on Ordained Ministry. For 3 years, he had been the President of the Cranford Clergy Council where he joined with other local community leaders in developing the Cranford Equity and Inclusivity Initiative. Cameron is passionate about building unique and meaningful communities rooted in the radical and humble love of Christ. He holds a BA in Theology from Valparaiso University and a Masters of Divinity from Duke Divinity School. Cameron and his wife, Kelsie celebrate their 10th wedding anniversary this year and have two children, Samuel and Matheson along with their dog, Tucker.
Email Pastor Cam
David G. Henritzy
David G. Henritzy is a retired member of the Eastern Pennsylvania Conference of the UMC. He has a bachelor's degree from Moravian College, a Master of Divinity from Crozer Theological Seminary and a Doctor of Ministry, with a specialization in medical ethics, from New York Theological Seminary. He has spent most of his ministry in social ministry, as Executive Director of the Bowery Mission in NYC and as a chaplain/administrator in hospitals and nursing homes, most especially at Terence Cardinal Cooke Hospital in NY. Prior to his retirement he was on the staff of the Presiding Bishop of the Episcopal Church as the recruiter, endorser and supervisor of hospital chaplains around the U.S. He has served as an officer on many national chaplains' and health care umbrella and credentialing organizations. He moved to Monmouth County six years ago.
Evan Courtney is our Director of Music, leading our choir and playing the organ. A native of Cheyenne, WY, Evan is a graduate of William Jewell College in Liberty, MO. He earned Bachelor of Science degrees in 2012 in Church Music and Organ Performance, and graduated with honors magna cum laude. From 2012-15, he served the John Knox Kirk Presbyterian Church in south Kansas City. Also during those years, Evan worked as the choral accompanist for the North Platte R-1 school district in Dearborn, MO, and was the assistant conductor of the Kansas City AGO's Schola Cantorum, along with teaching private piano lessons in the area.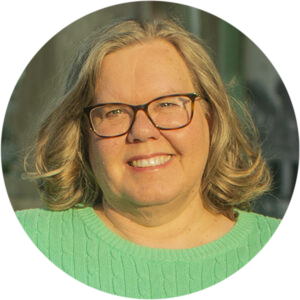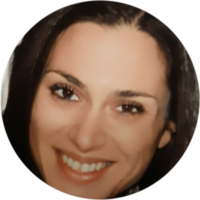 Bonnie Deroski
Bonnie grew up in Rumson and was confirmed at St. George's by the River. She spent a decade in the Ann Arbor area of Michigan and was a nanny there for a family for five of those years. She brings with her seventeen years of experience as the Director of Child and Family Life at Grace Christian Church in Tinton Falls. While at Grace, she also developed Vivid Worship, an intergenerational, interactive worship service; co-led the Beloved Community for Racial Reconciliation; and initiated an LGBTQ Inclusion Task Force. In her teens, she worked as a professional actor in NYC, and now helps to run the family business there, Carson-Adler Agency with her mother, Nancy Carson. She is the proud mom of two young adults – Shelly and Mark – and lives in Ocean County with her son and his Norwich Terrier, Daisy. She is excited to join the ministries of UMC Red Bank and get to know the children, teens and adults that make it alive. Her favorite scripture is Psalm 8:2 – Through the praise of children and infants you have established a stronghold against your enemies, to silence the foe and the avenger.
Amanda Coluccio-Vargas
Amanda Coluccio-Vargas is a longtime resident of Holmdel. She graduated from Red Bank Catholic High School and later from Mason Gross School of the Arts at Rutgers University with a BM in vocal performance. In her free time, Amanda teaches voice lessons to children of all ages. She slso has extensive background in office management and estate planning. She believes God's love is best shown through service to others. She is a Daisy Troop Leader for Holmdel Girl Scouts and volunteers her time singing for charitable organizations. She spends her days with her husband, Wil, her two daughters, Leila and Valentina and Buddha, a mini shih tzu.