The mission of the United Methodist Church of Red Bank is to Connect with God and others, Grow in our faith and Serve in love. In the midst of our hectic, often over-booked lives, church is a place to
connect with God and tap back into the Spirit that refuels and refocuses us on what really matters in life—love! Growing in our faith includes being spiritually transformed: opening ourselves to being changed from the inside-out through the work of the Holy Spirit. Serving God is about making a difference: living out our faith daily in the world through our words and actions.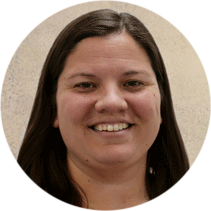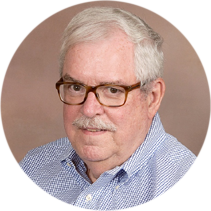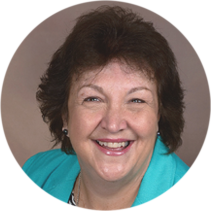 Rev. Jessica Brendler Naulty
Ordained as a Full Elder in June of 2012, Rev. Jessica Brendler Naulty has been serving as our Senior Pastor since July of 2014. Prior to being appointed at the UMC of Red Bank, she served as the Associate Pastor at Haddonfield UMC for four years, with a focus on Christian Education and Nurture Ministries. While in seminary, she served as a part-time Associate Pastor at Trinity UMC in Spotswood and as the Youth Director at Washington UMC. A graduate of Drew Theological School and a fourth-generation UM pastor, Jessica has a passion for helping others experience God's love through worship, small groups, and Christian conversation. Prior to answering her call, she taught high school Environmental Science. Today, she still finds joy and awe in the complexity of God's amazing creation. Jessica is married to Howard and they are the proud parents of twins – Alyssa and Kristie.
Email Pastor Jess
David G. Henritzy
David G. Henritzy is a retired member of the Eastern Pennsylvania Conference of the UMC. He has a bachelor's degree from Moravian College, a Master of Divinity from Crozer Theological Seminary and a Doctor of Ministry, with a specialization in medical ethics, from New York Theological Seminary. He has spent most of his ministry in social ministry, as Executive Director of the Bowery Mission in NYC and as a chaplain/administrator in hospitals and nursing homes, most especially at Terence Cardinal Cooke Hospital in NY. Prior to his retirement he was on the staff of the Presiding Bishop of the Episcopal Church as the recruiter, endorser and supervisor of hospital chaplains around the U.S. He has served as an officer on many national chaplains' and health care umbrella and credentialing organizations. He moved to Monmouth County six years ago.
Email David Henritzy
Elaine Dawson
Elaine Dawson, Director of Children's Ministries, has worked with the children of our church for 24 years. She came on to our staff as Director of Childrens Ministries in 2000 as her calling to do God's work became stronger and stronger. Elaine believes a strong Christian education early in life gives children direction and purpose in this very challenging 21st Century. She knows all the children in our church and strives to develop a personal relationship with each of these children and their families. Elaine runs the youth programs on Wednesday nights and is one of the leaders of our Senior High Group. Vacation Bible School is one of her greatest joys, and she has seen it grow ten fold over the last few years. Elaine does the childrens sermon on Sunday mornings along with Childrens Church. Most summers she takes a group of youth on a mission trip to help those who need us.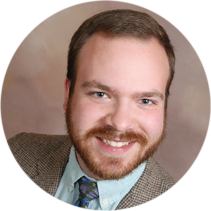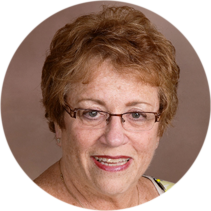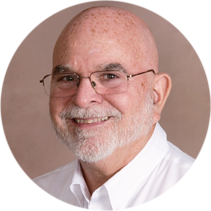 Evan Courtney is our new Director of Music, leading our choir and playing the organ. A native of Cheyenne, WY, Evan is a graduate of William Jewell College in Liberty, MO. He earned Bachelor of Science degrees in 2012 in Church Music and Organ Performance, and graduated with honors magna cum laude. From 2012-15, he served the John Knox Kirk Presbyterian Church in south Kansas City. Also during those years, Evan worked as the choral accompanist for the North Platte R-1 school district in Dearborn, MO, and was the assistant conductor of the Kansas City AGO's Schola Cantorum, along with teaching private piano lessons in the area.
Sheila Leavitt began as our part-time secretary on July 15, 1996 and was mainly responsible for the publication of The Outlook and bringing the membership information into a data-base. Over the past 18 years she has taken on many responsibilities – financial secretary, building use coordinator and stewardship program participant. "I am so pleased to be part of this wonderful church family!"
Email Sheila Leavitt
Bob Shindel
Bob is our Sexton and manages our facility's care and maintenance. He is here to assist with logitics as well and helps to organize the many people we serve by providing meeting spaces.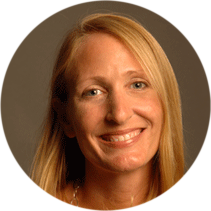 Nell Ryan
Nell joined RBUMC in January of 2020 with a background in marketing, communications and graphic/web design. She has BA from the University of Vermont. Prior to joining UMCRB, Nell worked as a marketing/communications manager for NJ Sharing Network, the non-profit organization responsible for organ and tissue donation and recovery in New Jersey. In addition to her work at UMC, she is a freelance artist specializing in sculpture, functional pottery and painting. She is also an active volunteer with JBJ Soul Kitchen and Lunch Break.