WELCOME!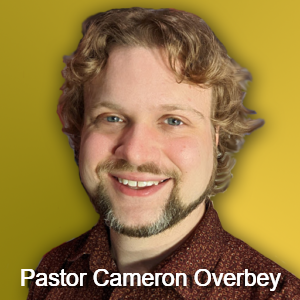 Welcome to the United Methodist Church of Red Bank. We are
e
xc
ited to
have you join us for worship and to get to know you better. At U
MCRB, ALL are welcome! We are very proud to be a reconciling church. We
have an amazing congregation here from all walks of life; many of whom participate in the multitude of organizations and committees that make up this church. They would love to tell you all about it. But first, let's take a quick tour of our church and what ma
kes us awesome!
Follow the links above to learn more.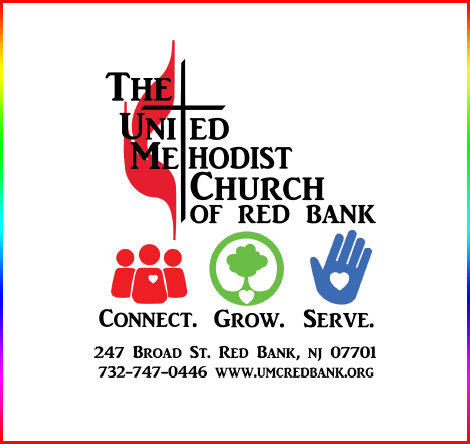 Click Here to view our New Member Orientation Guide for complete details on our Church and all it has to offer.

Q: Where are you located? What times are services?
A: The church is located at 247 Broad Street, in downtown Red Bank, New Jersey. You can click here for directions. For service times and information, click here.
Q: Where do you park?
A: There is a large parking lot located behind the church, accessible from Hudson Avenue. You can also park on Hudson Avenue (behind the church) and on Broad Street (in front of the church). There are entrances in both the front and rear of the church. For more parking information, click here.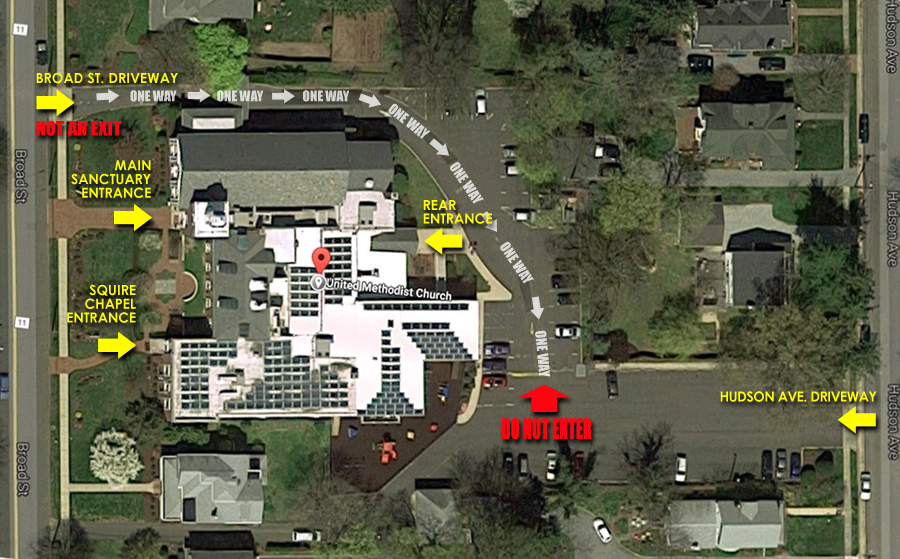 Q: Will there be greeters or others on hand to help newcomers know what to do?
A: Usually, there are greeters at both the entrance to the Sanctuary (near the front entrance) and the rear entrance to the church. There are also ushers that can escort you to your seat if you desire. Greeters have bulletins, which give the order of worship and any relevant announcements. Extra bulletins are usually found on the table across from the Sanctuary entrance. Our greeters are here to welcome you to church and can answer any of your questions.
Q: Is the order for worship easy to follow?
A: Absolutely. The bulletin contains the printed order of worship. Anything typed in bold is something the congregation responds. Any heading that has an asterisk (*) preceding it is an activity where you should stand, if able. All hymns are listed, and hymns come from either the United Methodist Hymnal, or a second hymnal, The Faith We Sing. Hymns are also posted at the front of the Sanctuary. Announcements are printed on the inside of the bulletin.
Q: How long does worship last?
A: Generally, the service lasts an hour, give or take a few minutes. A service with Communion tends to last a little longer.
Q: How long are the sermons?
A: Sermons run approximately 20 to 25 minutes. Of course, this is an estimate.
Q: Are guests singled out?
A: Guests are not singled out. There is a point in the service where we turn and offer a sign of Christ's love to one another. At this point, you could indicate to whom you turn that you are visiting. But guests are not singled out from the pulpit or at any other time.
Q: Who is welcome to Communion?
A: All who hear Christ's call are welcome to Communion. Communion is directed by the ushers. The first table during Communion is a special table of healing. Should you desire special prayers, you are invited to attend this table of Communion.
Q: What types of hymns are sung? What instruments are used?
A: Hymns come from the United Methodist Hymnal and The Faith We Sing. They are posted in the bulletin and during service, the lyrics are shown on monitors . The following is from a church brochure and details some of the instruments:
"Dedicated in September, 1975, the gallery organ, built by the Austrian firm of Orgelbau Hradetzky, is a two-manual mechanical-action organ of 42 ranks. It is distinctive in its southern European design with many colorful stops that are characteristic of Austrian-Viennese organ building. Our chancel organ, built in 1988 by Hradetzky, is a 4-rank positive scaled and voiced according to early 18th Century Austrian and Italian organs.

"In addition, the church has two Steinway grand pianos, a Mason and Hamlin baby grand, a new Weber grand, and various smaller pianos of interest, which are used in rehearsal and performance."

Also, it should be noted that there are choirs consisting of both voice and handbell. Some holiday services employ outside musicians to enhance the service.
Q: Is the building accessible for physically challenged people?
A: Yes, there are ramps into the building. Also, there is a side entrance next to a handicapped parking space. There are handicapped parking spaces in the back parking lot.
Q: Is there a nursery or other activities for small children?
A: Children: Your children are welcome to stay with you during service or join our Sunday School programs, which begin after our "Wisdom & Wonder" children's message. There is a section in the rear of our sanctuary where little ones can play and draw as well as a section in our lounge accompanied by a monitor with our service live stream.
Youth: Our youth programs occur on Wednesday evenings. CLICK HERE to learn more about 3 different youth groups.
Sunday school is offered during the worship service for children ages 2-12. Check out our Toddler Friendly Section in the back of the sanctuary. This section is for very young children with parent supervision. The soft space is filled with toys, books, and room for you and your babies during worship on Sundays. We also have a Family Friendly Lounge for families who need more room to move around or some privacy for nursing. The service is streamed on a large-screen TV in this lounge. Please see this page for more information about our Sunday programs for children and youth: https://www.umcredbank.org/youth-programs/
Q: What is the seating like?
A: The church has a center aisle, with solid wood pews on either side. The last two rows of pews have been removed to make way for rocking chairs.
Q: Is there an expectation to give money?
A: There is an offering taken during the service, but there is no pressure made on worshipers to make a donation to the church.
Q: Are there other people of my age?
A: Absolutely! The church's congregation is made up of all kinds of people spanning all age groups.