Mustard Seeds – Third Grade through Fifth Grade youth group
If you have any questions about Mustard Seeds or any of our youth programs, please contact our Director of Children & Youth Ministries, Bonnie Deroski at
bderoski@umcredbank.org
Mustard Seeds leaders:

Bonnie Deroski, Amanda Vargas & Diane Knox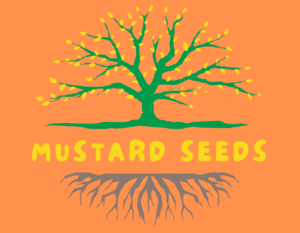 Mustard Seeds
Our third grade through fifth grade youth group meets from September to June. As a group we explore

doing kindness, taking care of the earth, helping the hungry, and building a welcoming community. We'll have some field trips throughout the year and do all the youth group things!

We love new faces and encourage members to Bring a Real Friend (B.A.R.F) to Mustard Seeds.
Some of Our Events Include:
Thanksgiving Shopping

Escape Room Nights

Youth Sunday

Moving Up Night