Club 77 is our 6th through 8th grade youth group
Join us for our OPEN HOUSE event and first Wednesday night meeting of the 2020-2021 year on September 16th at 7:00 pm.
For safety reasons, we will be "gathering" virtually, but that doesn't mean we won't be having a great time! We'll be catching up with some old friends and making some new ones too, so mark your calendars and join the fun!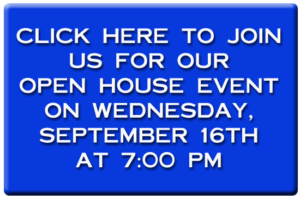 Club 77 is our 6th through 8th grade youth group.
Middle school can be a tough time of transition in a child's life, so the number one priority of Club 77 is to create a place of welcome and acceptance. To this end, we focus on spending two hours together where children feel safe and can be themselves.
Club 77 is our 6th through 8th grade youth group, and spends most of its time doing service projects for our church and community. It is a good precursor to moving up to God Squad and their responsibilities. These include: supporting the Red Bank Crop Walk each year by creating a banner, raising money and participating in the walk.
Club 77 travels to Wesleyan Arms twice a year with the Mustard Seeds to spread some cheer with the residents there. In addition, we shop for Thanksgiving dinners to donate and we assemble an "angel tree" for families in need of help with Christmas. C-77 also supports our church by creating posters for different fundraising events throughout the year.
In between the community service we have nights of bonding or programs discussing faith and fellowship. In April we work on an environmental project to display at our "Greenfaith" fair for Earth Day. All middle-schoolers, 6th through 8th grade, are welcome to come and join in with Club 77!
Our Yearly Events Include:
Working on and participating in Crop Walk

Visiting the residents of Wesleyan Arms

Shop for Thanksgiving dinner groceries to donate to those in need


Make "Angel Tree" for Christmas gift donations

Create projects about the environment for Earth Day

Help promote church events with posters