Christmas Events at UMC Red Bank
We have many Christmas Events at UMC Red Bank this holiday season! See below for descriptions, dates and times! We look forward to seeing you!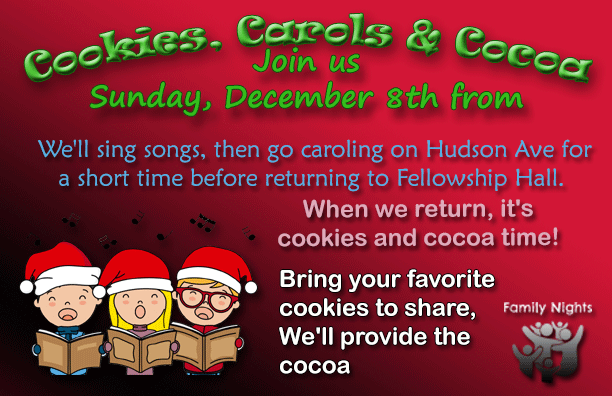 Cookies and Carols
A fun evening for all ages on Sunday December 8th from 4 pm to 6 pm — it's our Cookies, Carols & Cocoa night. Bring your voices, as we sing Christmas songs and then go out caroling on Hudson Avenue for a short while. Then we return to enjoy cookies and cocoa. Bring some cookies to share — we'll provide the cocoa.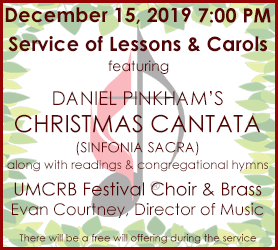 Save the Date for our annual Service of Lessons & Carols.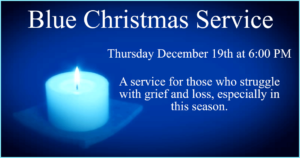 For those who are struggling with grief and loss, for those supporting others who are struggling, we offer this Blue Christmas Worship Service on Thursday, December 19th, at 6 pm. Come and be comforted.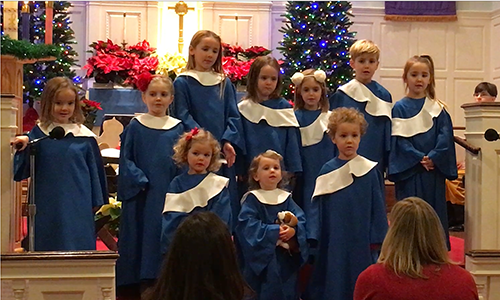 Christmas Eve Family Service:
Join us in our joyful family-centered Christmas Eve celebration. Lots of fun interaction for children and the young-at-heart in our candlelit Sanctuary as we experience the Christmas story. Everything is kid-friendly and kid-safe.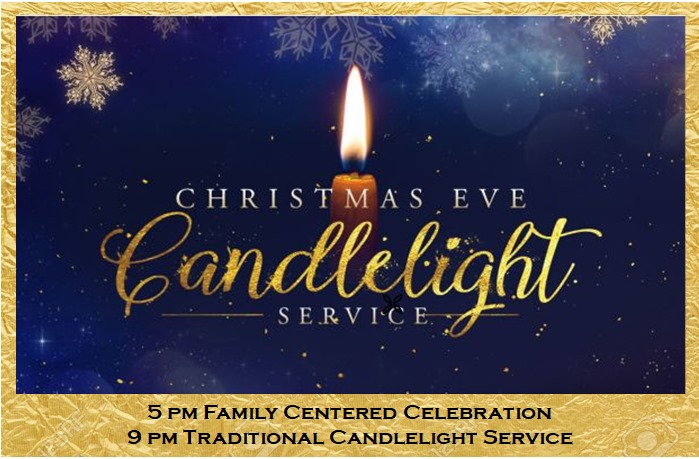 Christmas Eve Traditional Service:
Join us Christmas Eve at 9 pm for our Traditional Candlelight Service in our Sanctuary. Let the beauty of the season fill you with joy.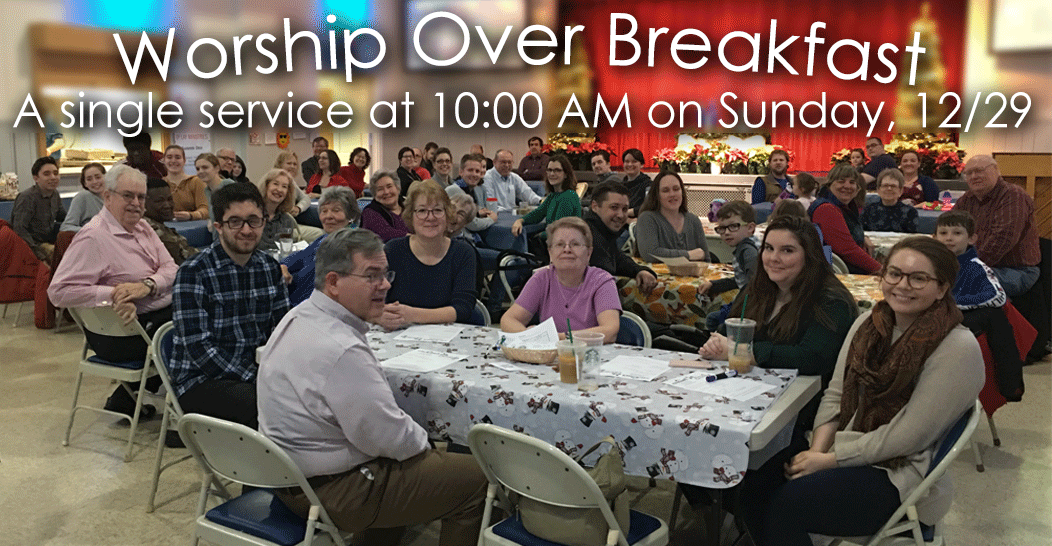 Join us Sunday, December 29th for our annual "Worship over Breakfast" Service 10:00am – Fellowship Hall
It starts with a great pot luck breakfast and continues with a casual service in Fellowship Hall, complete with carol singing and the Joy of Christmas and anticipation of the New Year. Bring your whole family and invited your friends for this unique service.
This is the only service on December 29. All are welcome!