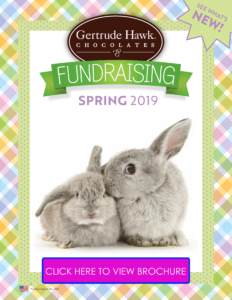 PLEASE NOTE: There is a section at the top of the Gertrude Hawk/God Squad website labeled "Place An Order". This link is NOT NECESSARY to click to place your order. Once on the order website, simply scroll down, click on an item and place your order.
We're getting ready for our UMC Red Bank/God Squad Fundraiser and we are looking for your support! We've just kicked off our fundraiser through Gertrude Hawk Chocolates and we are offering a variety of delicious chocolates and gifts!
Looking for a gift for a special someone? Need candy for Easter baskets? There is something for everyone who enjoys a sweet gift for the holidays!
A website has been setup specifically for United Methodist Church of Red Bank fundraising campaign. All purchases made on that site will be credited toward me and all proceeds will be awarded to our great cause!
– The website will be open through April 14th –


You can even email this link to friends and family and help us with our fundraising efforts!
You can have your purchases delivered directly to your door and those you send this link to can have their items shipped right to them directly!
Thank you for your support!