Adult Education | Bible Study
Join us as we gather for Adult Education | Bible Study on Sundays at 9:00am and Wednesdays at 7:00pm in the Lounge to learn about the word of God through our bible. We look at current events and worldly topics and use these to help understand what God has given us through his word to better deal and understand what is happening in our society.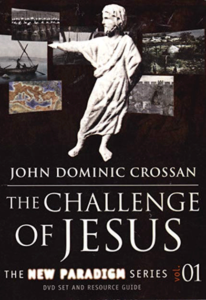 Starting Sunday Dec 1 and Wednesday December 4, we will be starting a new series by John Dominic Crossan entitled The Challenge of Jesus. This is a DVD series where he looks at the history, the setting, and the matrix (environment, history, political and theological assumptions of the day, …) into which Jesus emerged.
Following Spong's focus on reading the Gospels with Jewish lenses as they were written by, to, and for Jewish followers of Jesus, this session will take us more into the Roman and Jewish world of the early first Century. All are welcome to join us at 9:00 am Sunday or 7:00 pm Wednesday in the Lounge!