Red Bank Theatre for Young Audiences presents: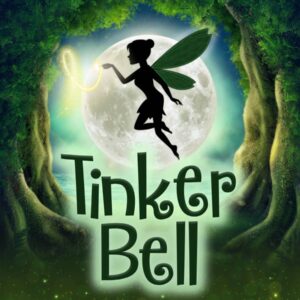 December 3rd
11 am & 2 pm
Pay what you can. First come, first seated.
Doors open 30 minutes before show time.
Everyone thinks they know Peter Pan. But until you have heard Tinker Bell's side of the story, you really have not heard it at all. When all the fairies in Neverland start dying, Tinker Bell comes to London to find a friend. There she meets a young boy named Peter Pan who has just run away from his family so he can be a little boy forever and have fun. When Tink takes Peter to Neverland, all sorts of wonderful and amazing things happen: flowers grow, animals appear and pirates arrive. But as Peter brings more Lost Boys and the Darling children back to her island, Tink finds she doesn't like sharing her friend with anyone else. Especially that Wendy girl. This fresh and intensely theatrical adaptation of the classic story emphasizes play and fun as well as the complicated nature of friendship.
Paga lo que puedas. Primero en llegar, primero en sentarse. Las puertas abren 1/2 hora antes de la hora.
Todos creen conocer a Peter Pan. Pero hasta que haya escuchado el lado de la historia de Tinker Bell, realmente del espectáculo.las hadas de Neverland comienzan a morir, Tinker Bell llega a Londres para encontrar un amigo. Allí conoce a un joven llamado Peter Pan que acaba de huir de su familia para poder ser un niño pequeño para siempre y divertirse. Cuando Tink lleva a Peter a Neverland, suceden todo tipo de cosas maravillosas y sorprendentes: crecen flores, aparecen animales y llegan piratas. Pero a medida que Peter trae más Niños Perdidos y los niños Darling a su isla, Tink descubre que no le gusta compartir a su amigo con nadie más. Especialmente esa chica Wendy. Esta adaptación fresca e intensamente teatral de la historia clásica enfatiza el juego y la diversión, así como la naturaleza complicada de la amistad.
By Patrick Flynn, based on the works of J.M. Barrie
Produced by special arrangement with The Dramatic Publishing Company of Woodstock, Illinois