WEEKLY BACKPACK CREW FOOD PANTRY
When:
Every Monday 5:00 to 7:00
Where:
Entrance and parking behind Church.

Contact: BackPackCrewNJ@gmail.com.

What:
we offer frozen meat, eggs, dairy products, produce and non-perishables

.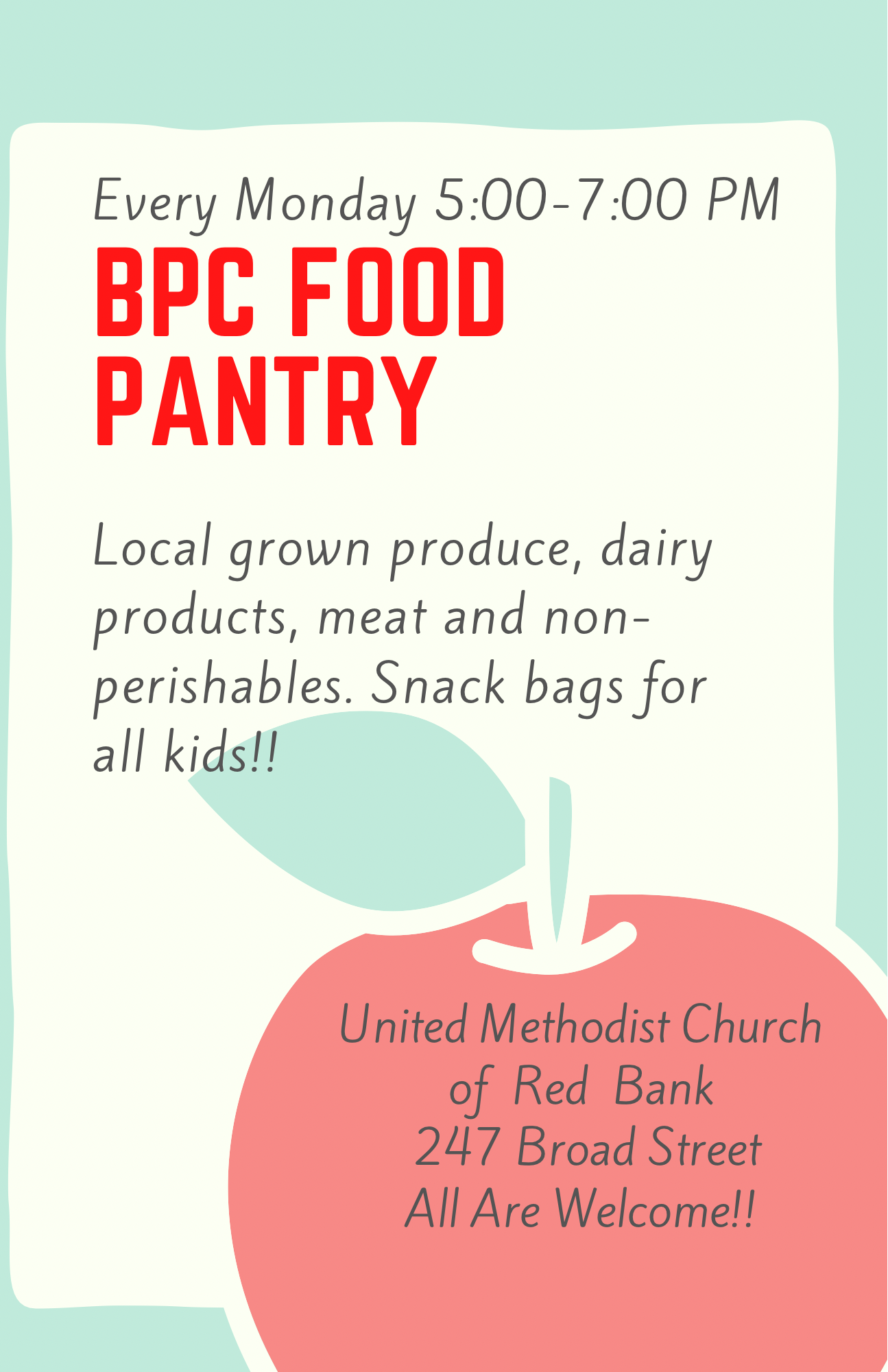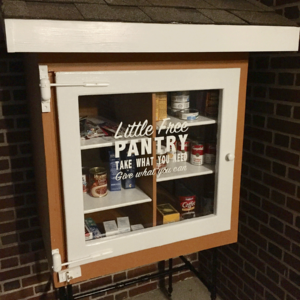 Outside of the UMC Red Bank church, as you pull into the entrance, you will see the "Little Free Pantry" the Backpack Crew set up. It is like many of the neighborhood book libraries where people take a book or leave a book for all to share. Here, simple canned and nonperishable food can be dropped off anonymously for those truly in need. This was hand built and donated by a local Eagle Scout. If you are in the neighborhood, drop off some soup, tuna or granola bars to keep the pantry stocked.