2019 Red Bank Crop Hunger Walk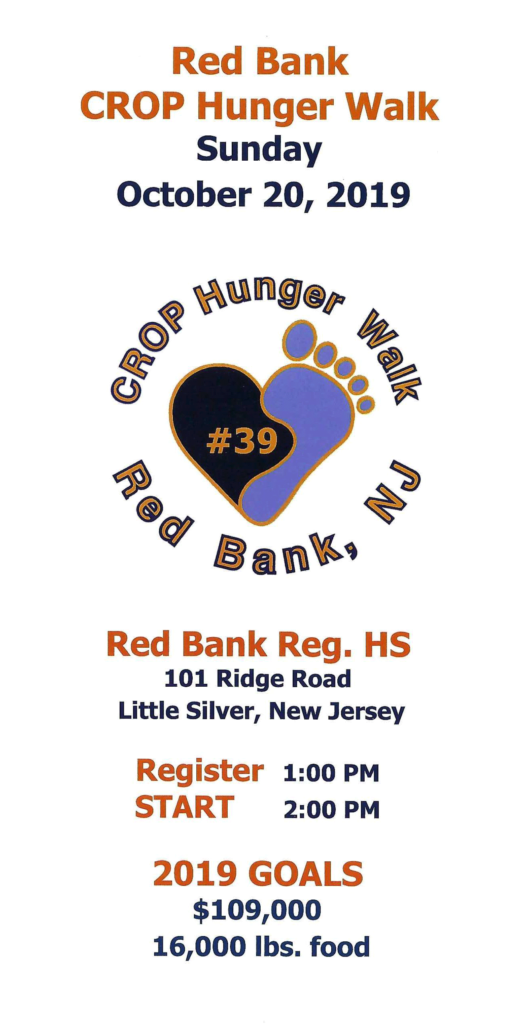 Come join us on Sunday October 20, 2019 for our annual Red Bank CROP Hunger Walk!
This is the 50th Anniversary Year of Church World Service CROP Hunger Walks and the consistent success of CROP Walk to raise funds to end hunger and to join hands to pray for our world as we walk "Step By Step Ultimately Until All Are Fed."
However, this does not happen in a vacuum, but through the successful planning, coordinating of the CROP WALK team led by the leadership of Janie Schildge.
2019 GOALS:
To raise funds for 15 local partners and global partners as well, to educate about hunger, and collect food for local pantries $109,000 & 16,000 pounds of food & more online teams.