United Methodist Church of Red Bank Music Ministry
The United Methodist Church of Red Bank has a long history of providing amazing music for our congregation. We are very honored to have a Hradetzky Organ, which just celebrated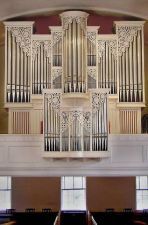 a birthday! It has been providing incredible music and has graced our sanctuary for 40 years.
Our Music Ministry is lead by Evan Courtney who comes to us from the great state of Wyoming. Evan is a very talented musician and singer and leads our 3 choir groups: Sanctuary Choir, Wesley Singers and Children's Choir. Both adults and children have the opportunity to join our choirs and make some joyful noise!
During the summer months choir is open to all who wish to sing on Sunday mornings. This is a great opportunity to give our choir a try.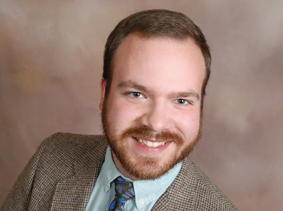 Evan Courtney
Director of Music
Sanctuary Choir
The Sanctuary Choir sings at most of the 10:00 a.m. services from September through June. Membership is open to adults, ages 18 and up. Music reading ability is helpful but not strictly required. A more informal Summer Choir sings at services during the month of July, and special music programs with small ensembles or soloists generally perform during the month of August. The Sanctuary Choir rehearses on Thursday evenings from 7:00 to 9:00 p.m., and warms up before services on Sundays at 9:00 a.m. New members are always welcome, and anyone interested in joining is encouraged to contact Evan Courtney through the church office, at (732) 747-0446.
Joy Choir
The Joy Choir is for young singers, up to 2nd grade. They sing at the 10:00 am worship service about every other month and rehearse from 11:00-11:20 on Sunday mornings in room 114. Contact Jenni Foster or Becky Nilsen for more info.
Wesley Singers
The Wesley Singers is a group for youth in 6th through 12th grade. They rehearse on an ad-hoc basis. They sing at the 10:00 a.m. worship service periodically during the year, and for special events and holidays. Music reading ability is not required, just a desire to sing.
All-Sing Sundays:
On the last Sunday of each month, in September through June, the Sanctuary Choir extends an invitation to anyone who would like to sing with them that morning for the 10:00 am service. The music is easy to learn within the 45-minute rehearsal before the service, and is often based on familiar tunes. Just come up to the balcony at 9:00 am and choir members will get you set up with music and a hymnal.