UMC Red Bank H.U.B.O.B Team
Make your holiday greetings even more special this year by sending unique Christmas cards featuring the beauty of our church.
Each set of 10 cards with envelopes includes 2 designs of 5 cards each.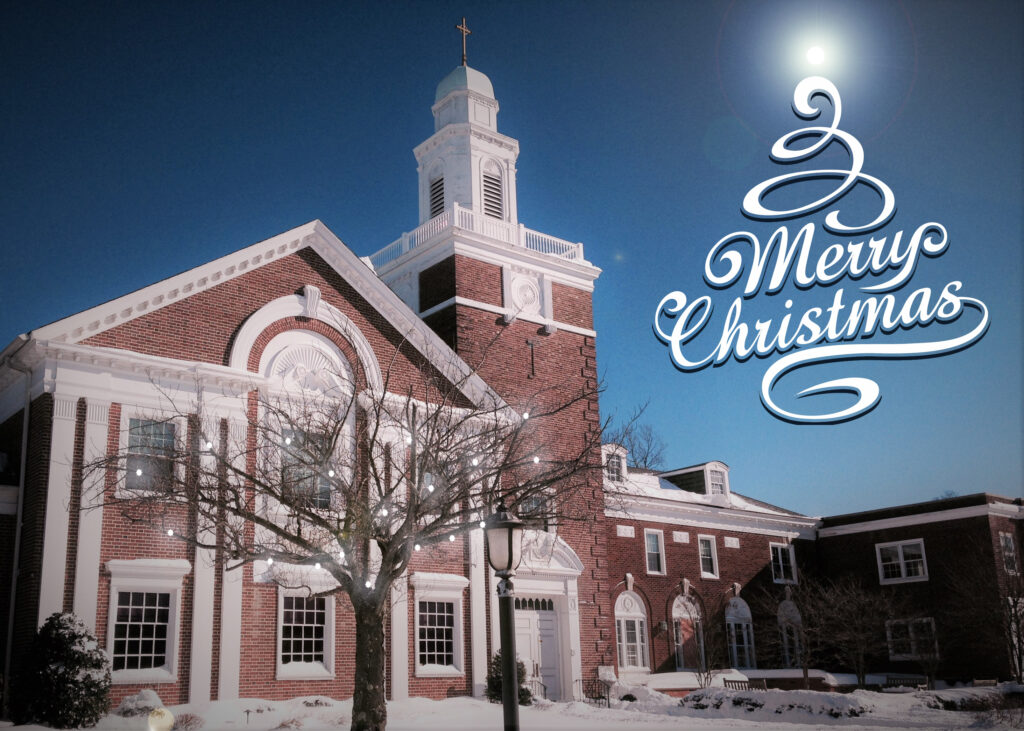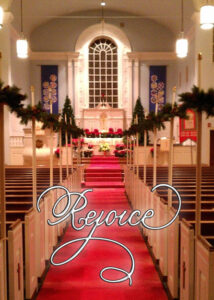 (Inside Message)
May God bless you with a festive, loving and peaceful celebration this Christmas and all throughout the year
(Inside Message)
May joy be your gift at Christmas and may Faith, Hope, and Love be your treasures in the New Year
It's always time to H.U.B.O.B.!!!

Greetings from The UMC Red Bank H.U.B.O.B. Team! H.U.B.O.B. (or Help Us Balance Our Budget) is pronounced "HOO-BOB" and said with gusto at our church! The H.U.B.O.B. team helps raise money for our church with different fundraising events and opportunities throughout the year. Anyone can join our team! You can volunteer for a single project or help out with multiple projects.
Scrip Gift Cards make terrific Christmas Presents!
Purchase Gift Cards by December 8th
for delivery the week of December 13th.
Scrip Gift Card Fund Raiser
Throughout the year, H.U.B.O.B. provides everyone the opportunity to purchase gift cards for their favorite retail and grocery stores, restaurants, gas stations and more. You have seen Marion Kleiner in Fellowship Hall with the sign up forms. Here is how this program works:
You buy a scrip gift card through your church's scrip program. You'll pay the full face value, but you'll earn an immediate rebate percentage for the church that's typically between 3% and 18% depending on the retailer. Then you use that gift card on your normal purchases.

So as you shop at the places you regularly do with our gift cards, we get a percentage back on that card. So if you buy a $100 Cheesecake Factory card which has a 5% rebate, the church gets $5 and you get the full face value of the card to spend at the restaurant. You're not spending extra time or money— it's just earning for our church! With over 700 retailers to choose from, we have a card to suit every need! The percentage rates for each retailer vary and can be found of the retailer link above. Don't forget,
it's not just restaurants and retail stores! Use your gift cards at the pharmacy as you fill your prescriptions, or use the cards when you do your own shopping. You can get the things you need while supporting the church.
(Please note: ShopRite and Foodtown are NOT part of the scrip program. They work the same way but they are independent. We receive a standard 5% for them and the cards are available in Fellowship Hall without placing a separate order.)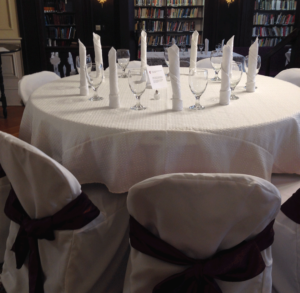 These events offer the opportunity to don fancy clothes and enjoy a gourmet meal prepared by our own culinary masters served on the finest china and crystal! From the dinner menu of the S.S. Titanic to a Victorian era High Tea, these events bring our congregation together to share a unique and delicious meal and Help Us Balance Our Budget!.


What is AmazonSmile?
AmazonSmile is a simple and automatic way for you to support your favorite charitable organization every time you shop, at no cost to you. When you shop at smile.amazon.com, you'll find the exact same low prices, vast selection and convenient shopping experience as Amazon.com, with the added bonus that Amazon will donate a portion of the purchase price to your favorite charitable organization. You can choose from nearly one million organizations to support. To shop at AmazonSmile simply go to smile.amazon.com from the web browser on your computer or mobile device. You may also want to add a bookmark to smile.amazon.com to make it even easier to return and start your shopping at AmazonSmile.

What is Goodshop?
We like to say that we have the most powerful coupons in the world. Not only do we provide the best shopping deals on the internet, but we also make a donation to the nonprofit or school of your choice for almost every purchase you make. That's right: when you shop with Goodshop you don't just save. You also give, at no extra cost. Register and visit the choose a cause
page. We work with more than 110,000+ great organizations, ranging from national charities to local schools and community groups. Shop and save with the best deals. Get the latest coupons and offers at thousands of top retailers like Amazon, Macy's, Target and Best Buy. We'll donate at no extra cost.