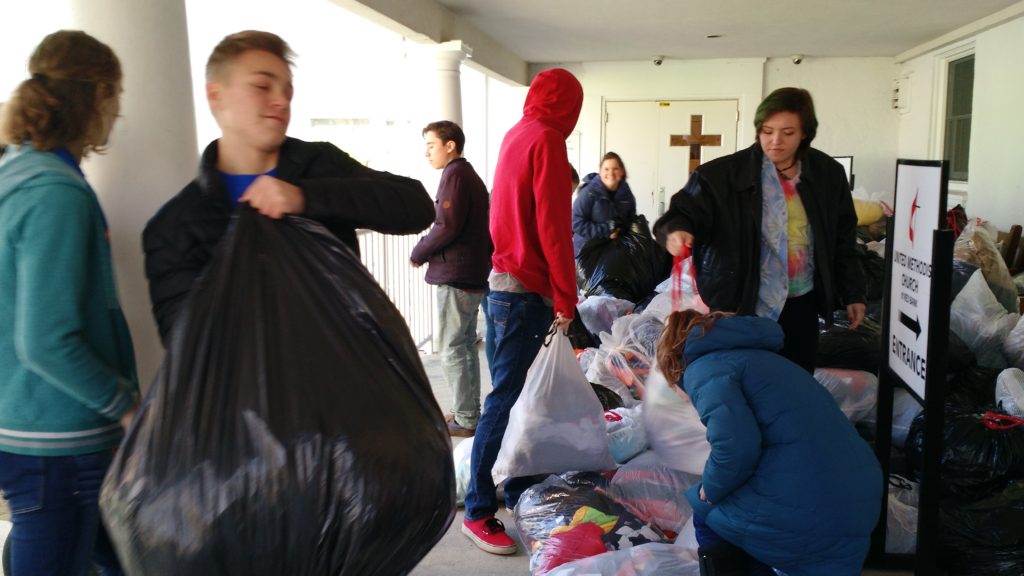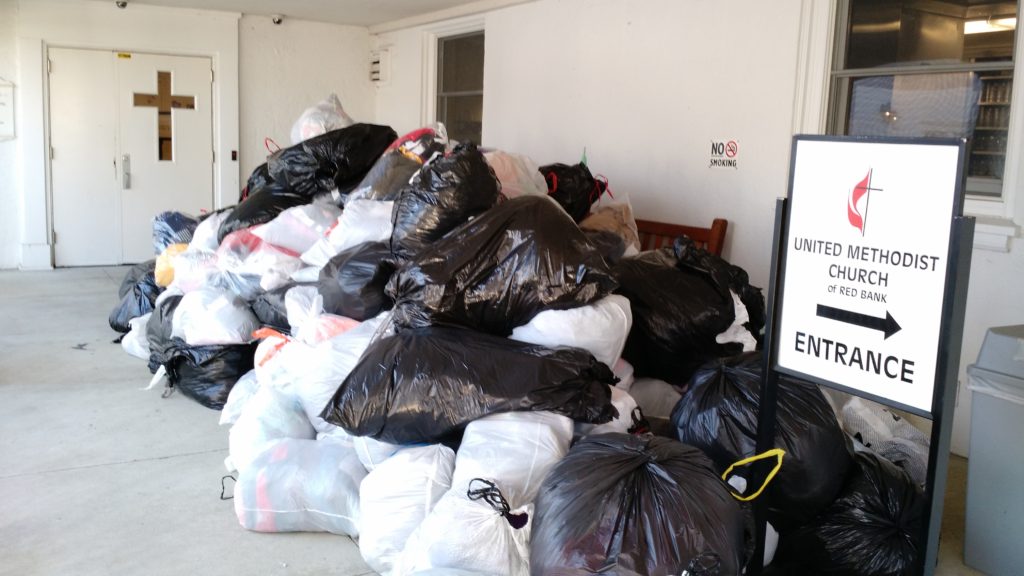 God Squad Annual Clothing Drive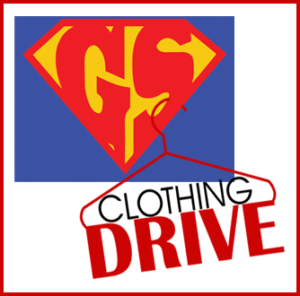 As part of your yearly fundraising, the God Squad has sponsored a clothing drive. This has been a great success for us as we get ¢20 per pound for what we collect! In previous years, collections have helped with transportation costs for the trip to Appalachia.
We will be collecting all through the month of January.
This year we have partnered with Carecycle,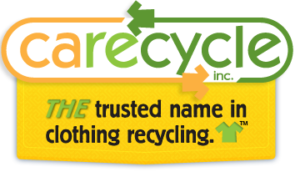 an organization that provides drop-off bins as well as clothing drive fundraising. All donations will be recycled to various retail locations that provide clothing to those in need8 You can drop off your clothing donations at the 10:00am services; as well as before youth group at 6pm every Wednesday in January and up to Saturday, February 8th by 12:00pm. Also, the God Squad will be available to help bring your donations into the church.
Please put your items in plastic kitchen garbage bags that are tied/sealed.
We collect any CLEAN WEARABLE unwanted clothing (free of stains and tears).
Items included are:
Clothes/Coats

Paired Shoes

Handbags

Linens (including towels, curtains/drapes)

(No Blankets or Pillows)