Ministry and Service in Red Bank


As you are thinking about what gifts to get for your loved ones, our Mission and Service committee invites you to give a gift that keeps on giving. Each year our church offers "Advent Options", or alternative giving opportunities for those who would like charitable giving to be part of their Christmas experience. Between now and December 25th give the gift of trees, child care resources, or livestream worship by making a donation to our UMC Red Bank Advent Option selections. Since we won't be able to stop by the Advent Options tables this year, we're doing things a little differently by offering direct donation links to our two community partners. A donation to the Michael P Brown Colon Cancer Foundation Angels Grove, Monmouth Day Care Center or our own UMC of Red Bank Sanctuary livestream project are all ways to give a gift that gives back while bringing a smile to friends and family.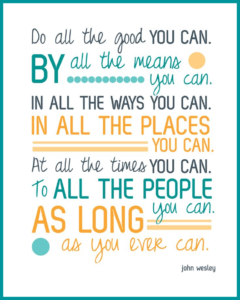 Mission and Service
The Red Bank United Methodist Church has been active in ministry and service in Red Bank for over 150 years, having been founded in 1850. Also, we have faithfully supported efforts of the Red Bank Ministerium and many of the social service programs of the municipality.

Over the years, our pastors have led efforts of ecumenical support and interfaith community ministry programs such as Martin Luther King services, and interfaith dialog when problems arise.
Our faith roots come from the Wesleyan tradition of mission and outreach. John Wesley called for us to express God's love through good works. As a result, this simple rule has been a recipe for ministry: "Do all the good you can by all the means you can in all the ways you can at all the times you can to all the people you can as long as ever you can."
Past Accomplishments in Mission and Service
Looking back the 1970s, our church sponsored a new life opportunity for a family from Vietnam through the United Methodist Refugee program. We all worked to fix up and furnish a century-old house on Mount Street for our family of six. Plus, we worked to find them jobs, classes in English, schools, and medical care. They never went on welfare, but became hardworking members of society, and have been wonderful friends and neighbors.
Later, we sponsored another related family from Vietnam whose children were model students in school here and in universities. From there, they have gone on to excellent jobs in various parts of the country.
We have truly been blessed by knowing these families who left everything familiar to begin again. This is the opportunity that America provides, and we have reached out in faith to make it happen.

Recognizing the need for low-cost housing in our area, our church teamed with the AME Zion Church on Shrewsbury Avenue and the United Methodist Homes to build and operate the Wesleyan Arms Apartments at 9 Wall Street in Red Bank. The result was a facility providing low cost and subsidized apartments to qualifying senior citizens under HUD guidelines.
Programs and Volunteerism
Our local outreach budget supports programs with money and volunteers. Over the last ten years we have given more than $70,000 in line item donations to programs including:
Red Bank Senior Center/

Fire Department/

First Aid/

YMCA

Red Bank Drug Prevention

Aslan

Monmouth Day Care Center

Lunch Break

Count Basie Learning Center

Parker Clinic

Habcore

FISH.
Other donations throughout the years include Advent Option giving, and our leadership role in CROP Walk for the Hungry. Plus, the United Methodist church of Red Bank raises the largest amount of money of all the 65-70 faith groups participating in the CROP Walk.
Mission and Service Efforts
Creation of Health and Hygiene kits for national and international disasters.

Donate food items to The Backpack Crew, Crop Walk, and Lunch Break.

Volunteer opportunities: Family Promise (helping displaced families) by making meals, chaperoning at the overnight shelters, driving guests to host sites, etc.

Habitat for Humanity; and A Future




with Hope

Collecting school supplies to give to 180 Turning Lives Around (which helps abused family) or Lunch Break which assists disadvantage families in Red Bank.

Donate furniture to Love, Inc., a local thrift furniture store.

Provide meals to Volunteers in Mission (volunteers who come to NJ to help GNJAC's A Future with Hope (to rebuild homes damaged or destroyed by Hurricane Sandy).

Financially support our missionaries in Tanzania and numerous local charities.
Helping Hands Both Near and Far
Every spring we organize a work camp at local ministry locations, when volunteers go out for the day to organize kitchens, clean up yards, sort food pantries, and clean stoves and floors.
We have a monthly food collection which goes to meet the growing demand in our area.
Our Vacation Bible School has raised funds for projects such as Habitat for Humanity, and our church is a member of the Red Bank Coalition for Habitat for Humanity, helping to construct homes at 60 Leighton Avenue and Bank Street in Red Bank.
Many members of our church are active volunteers on an individual basis, and once a month we have sent a team of workers to Lunch Break for most of its 20 years of existence.
Along with our monetary support, our Learning Tree Nursery School does projects for Habcore House on Pearl Street, and a loyal group of volunteers helps with Interfaith Hospitality Network hosting of homeless families. We truly believe in reaching out in God's love to our less fortunate neighbors so that all of us can live better lives in harmony with one another.

United Methodist Women Missions:
180 Degrees/Turning Lives Around

Backpack Crew and CROP

Camden Neighborhood Center

Church Women United

Lunch Break and Community Garden

Methodist Homes

Youth Group Projects and Scholastic Assistance Program

VBS Scholarships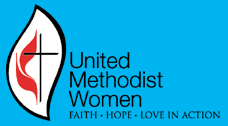 United Methodist Church of Red Bank