Adult Education
Join us in the lounge Wednesday nights at 7:00 or Sunday mornings at 9:30 for our weekly Adult Education classes. Here we will cover topics throughout the year and review these via videos and books. See below for our current series of study: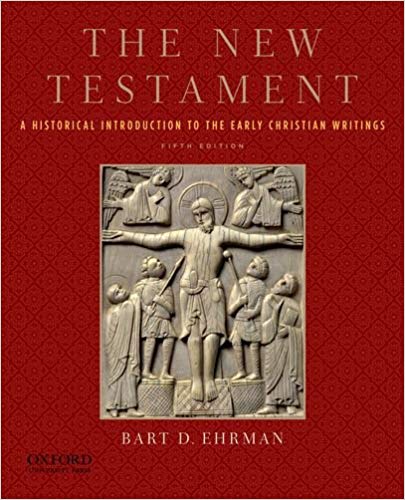 If you have ever wanted a systematic study of the new Testament, this may be for you. We are beginning a semester course on the New Testament by Bart Ehrman, graduate of Princeton Theological Seminary and currently distinguished professor in the Department of Religious Studies at the University of North Carolina.
This is a historical look at the New Testament, focusing on understanding the historical context in which these books were written so we can better understand their meaning. Though this is a college course and I presume the professor expects to build on the past lectures, do not be afraid to join us as your schedule permits.
Rest assured that we will do our best to summarize the salient points of past sessions as they relate to the current discussion. All are welcome Sunday mornings at 9:30 am and/or Wednesday evenings at 7:00 pm in the Church Lounge.
Thursday morning bible study with the pastor
The

Thursday

morning Bible Study is in the midst of a study of the Book of Acts. All are welcome to drop in for one week at a time or stay for a season. Pre-reading is not required. So, come to find yourself along this journey of faith that's been unfolding long before our time.