Our Church has a very active, vibrant youth program. We have 3 groups for children from 3rd grade through High School. We meet Wednesday nights at 6pm. We all share a meal prepared by parents and then break into our groups after dinner. Mustard Seeds and Club 77 are dismissed at 8:00pm. God Squad is dismissed at 8:30pm. Home work time is offered from 8:00-8:30 for those who have children in multiple groups. Even if you are not a member of our church, we invite you to give our Youth Programs a try! Our currently enrolled kids are encouraged to B.A.R.F. (Bring A Real Friend!) and this is a great way to spend time with our groups.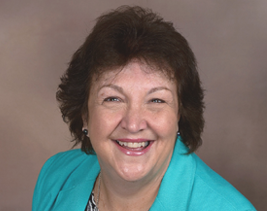 Elaine Dawson is our Director of Youth Ministry and is available during the week and on most Wednesday nights to meet with new parents. If you have questions regarding any of our youth programs you can click here to contact her via email or call her at (732) 747-0446.
SUNDAY SCHOOL
Sunday morning schedule before and during service, child care available.
MUSTARD SEEDS
3rd thru 5th Grade, meets Wednesday nights in Room 114 from 6pm to 8pm
CLUB 77
6th thru 8th Grade, meets Wednesday nights in Room B5 from 6pm to 8pm.
THE GOD SQUAD

High School Grades meet Wednesday nights in Room B4 from 6pm to 8:30pm
"All your children shall be taught by the Lord, and great shall be the peace of your children." – Isaiah 54:13
"…Truly I tell you, if you have faith as small as a mustard seed, you can say to this mountain, 'Move from here to there,' and it will move. Nothing will be impossible for you." – Matthew 17:20
"Then Peter came to Jesus and asked, "Lord, how many times shall I forgive my brother who sins against me? Up to seven times?" Jesus answered, "I tell you, not just seven times, but seventy-seven times!
" – Matthew 18:22
We are a Service oriented group. We work locally volunteering our services in our church and community as well as travel each summer to Appalachia to do mission work with those in need.
UMC of Red Bank provides Confirmation Class for middle school aged children from 13 to 14 years old. Our program spans two years and provides the Confirmands with a well rounded knowledge of Methodism as well as what it means to be a member of the our church. Classes meet once per week on Sundays between the 8:30am and 10:30am services. Pastor Jessica leads the program which meets in room B5 at 9:30am.
At the conclusion of the program, we celebrate as a congregation the newest members of our church. There is also a rousing game of Confirmation Jeopardy where the Confirmands go head to head with their Sponsors.