8:15 AM Traditional Worship
In Chapel

Weekly Communion

Traditional Hymns

Piano

9:30 AM Traditional Worship
In Sanctuary

Communion 1st & 3rd Sunday

Traditional Hymns

Organ | Piano | Choral Music
11 AM "The Village" Contemporary Worship
In Fellowship Hall

Communion 1st & 3rd Sunday

Contemporary Music: Electric Piano/Guitar/Drums/vocalists

July 1st Through September 9th:
Communion Served on 1st &3rd Sundays.
9:30 AM Traditional Worship
In Sanctuary

Communion 1st & 3rd Sunday

Traditional Hymns

Organ | Piano | Choral Music
11 AM "The Village" Contemporary Worship
In Fellowship Hall

Communion 1st & 3rd Sunday

Contemporary Music: Electric Piano/Guitar/Drums/vocalists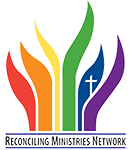 At the United Methodist Church of Red Bank, all are welcome! Come join us for worship. Come as you are. Our minds and hearts are always open, We are the only Reconciling Congregation here in Monmouth County.

All that the Father gives Me will come to Me, and the one who comes to Me I will certainly not cast out. –
John 6:37