WELCOME!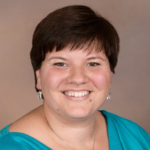 Welcome to the United Methodist Church of Red Bank. We are
e
xc
ited to
have you join us for worship and to get to know you better. At U
MCRB, ALL are welcome! We are very proud to be a reconciling church. We
have an amazing congregation here from all walks of life; many of whom participate in the multitude of organizations and committees that make up this church. They would love to tell you all about it. But first, let's take a quick tour of our church and what ma
kes us awesome!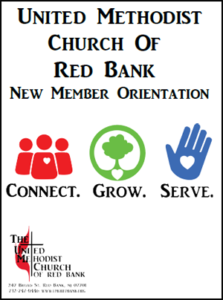 Click Here
to view our New Member Orientation Guide for complete details on our Church and all it has to offer.
WORSHIP SCHEDULE

Summer Schedule

9:30 AM

Single service of worship in the Sanctuary. Communion is celebrated each week.

Summer Sunday School
Sunday Morning Schedule (September—June)
8:30 AM

Traditional service of worship in the Chapel. Communion is celebrated each week.

9:30 AM

Confirmation – grades 7 and 8 (209)

Senior High Sunday School (B4)

Adult Sunday School (Lounge)

Choir rehearsal (Choir Loft of Sanctuary)

10:30 AM

Traditional service of worship in the Sanctuary. Vocal soloists, choirs, and musicians share their ministries at this time.

Children's Sunday School
During the 10:30am service, our younger children are involved in Sunday School. Nursery care is offered for the youngest from 9:30 on.
PARKING
There are two entrances to the Church parking lot. One entrance is on Broad Street, at the north end of the Church building. The other is on Hudson Avenue, which runs behind the church. If you want to find the Hudson Avenue entrance on your GPS, set your address to 170 Hudson Avenue, Red Bank NJ 07701. Look for the sign for the Church at the entrance on Hudson Avenue. Parking on Broad Street and Hudson Avenue is marked for 2 hour parking. On Sundays and after business hours there is overflow parking available at the law office of McKenna, Dupont and Higgins at 292 Broad Street (two doors north of the Church). If you park in the lawyer's parking lot, you may walk across the parsonage yard to the Church parking lot.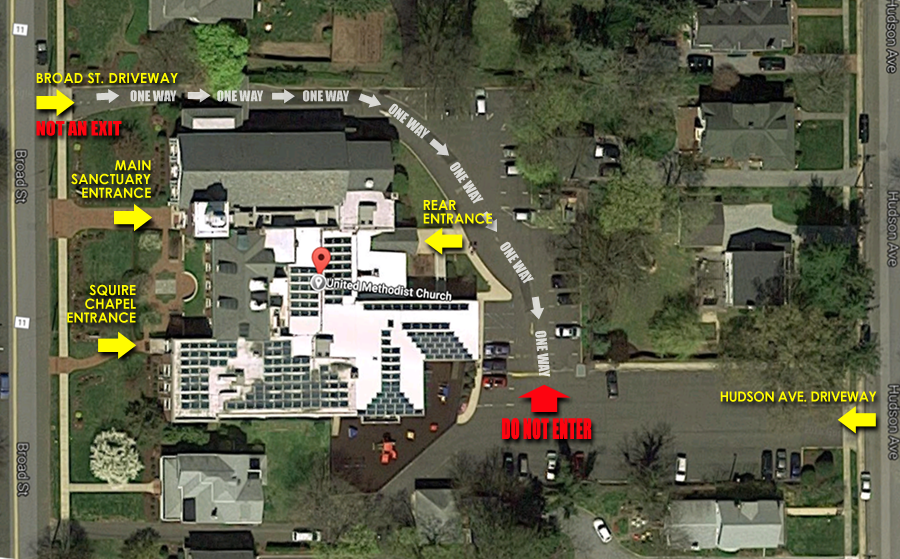 Please Note: The Broad Street entrance is just that, ENTRANCE ONLY. It is a one way drive. The Hudson Ave. entrance is two way.